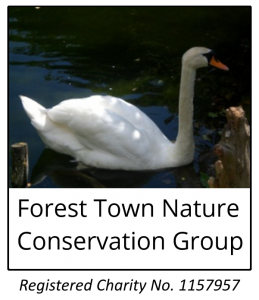 The Forest Town Nature Conservation Group (FTNCG) works to improve nature conservation sites within and around Forest Town, including Spa Ponds and the Rushpool Open Space. Our charitable object is to "promote for the benefit of the public the conservation, protection and improvement of the physical and natural environment in and around Forest Town". The Trustees of the charity are: Shlomo Dowen (Chair), James Healy (Vice Chair), Josh Dowen (Treasurer and Secretary), Alan Alberry, Diane Simpson, John Gibson, Lorraine Dowen, Mark Fretwell, and Phil Goodall.
Upcoming FTNCG Meetings and Events
Events cancelled due to the Coronavirus
Due to the threat of the Coronavirus our currently planned work sessions and events are cancelled/postponed. We will update this page once new sessions are planned and the date of our AGM is confirmed.
UPCOMING FTNCG WORK DAYS
FTNCG carry out volunteer work on wildlife sites. If you wish to join us then please contact us in advance via spa.ponds@gmail.com
Spa Ponds Nature Reserve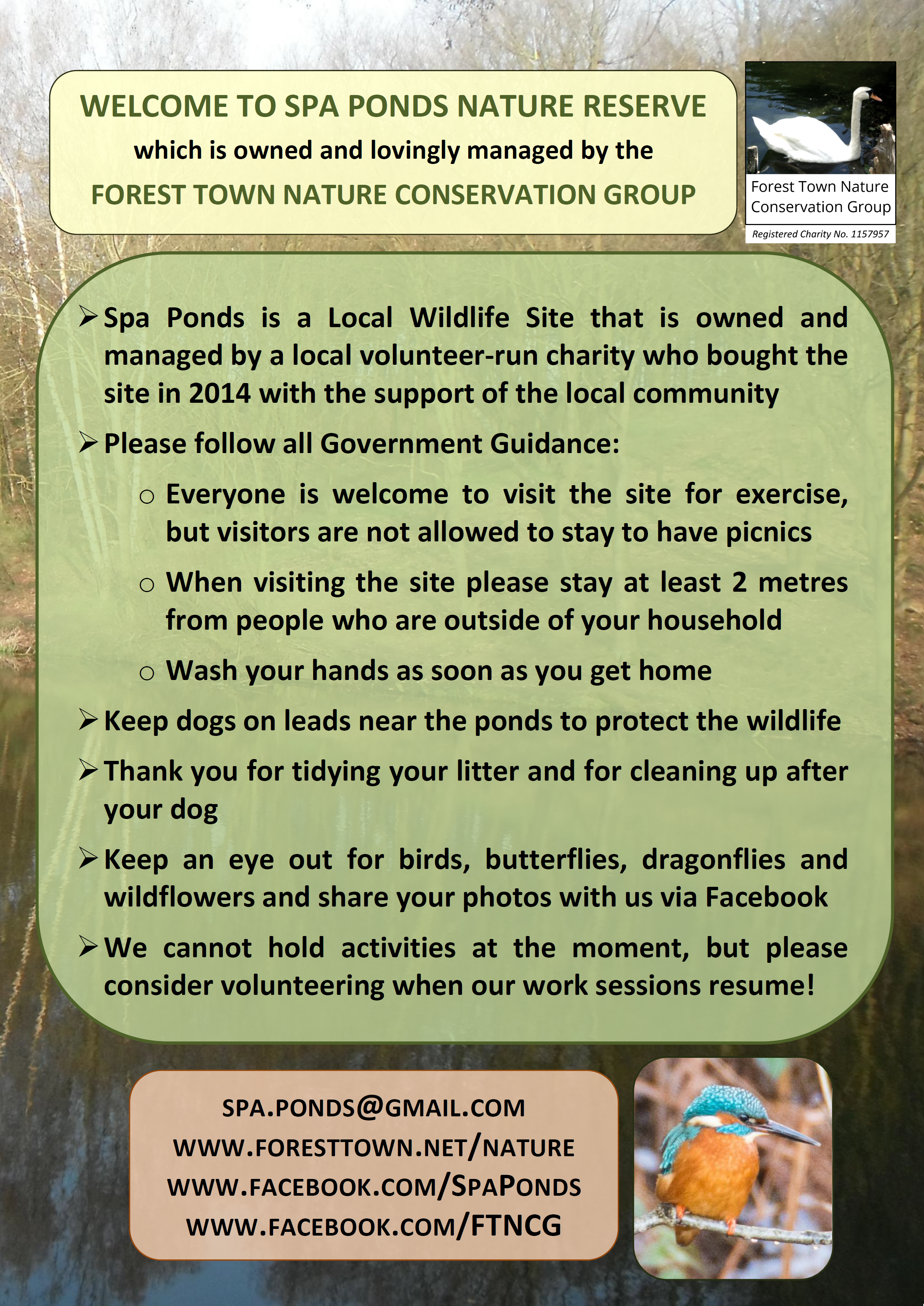 Local Wildlife Site purchased for the community by FTNCG in May 2014 and maintained by FTNCG volunteers
Free to access and open to the public (walkers, cyclists and horse riders)
Main entrance off Clipstone Drive, opposite White Gates Pub, Forest Town
Medieval ponds with links to the historic Clipstone Park and to King John's Palace in Kings Clipstone
Wildlife includes birds, toads, damselflies and dragonflies
Walking around Spa Ponds:
Donating to FTNCG
Donations to the Forest Town Nature Conservation Group can be made by any of the following means:
Volunteering Opportunities
---
Facebook
FTNCG Contact Details
Phone Shlomo on 01623 640 134
E-mail spa.ponds@gmail.com
You can also contact us via our FTNCG and Spa Ponds Facebook pages