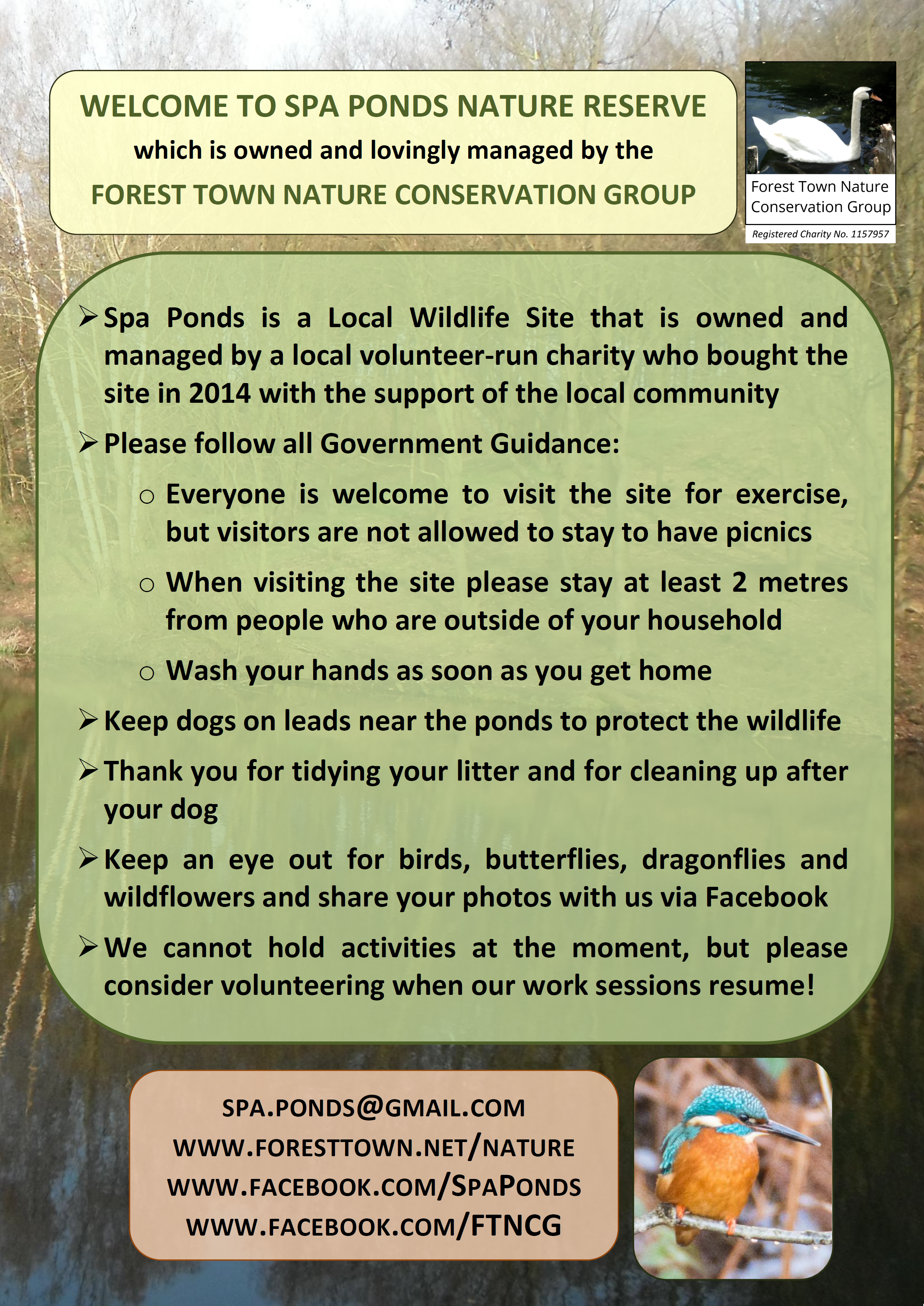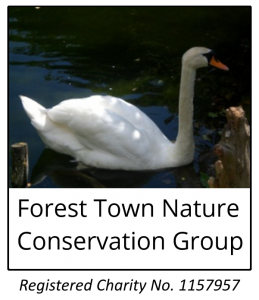 The Forest Town Nature Conservation Group (FTNCG) works to improve nature conservation sites within and around Forest Town, including Spa Ponds and the Rushpool Open Space. Our charitable object is to "promote for the benefit of the public the conservation, protection and improvement of the physical and natural environment in and around Forest Town". The Trustees of the charity are: Shlomo Dowen (Chair), James Healy (Vice Chair), Josh Dowen (Treasurer and Secretary), Alan Alberry, Diane Simpson, John Gibson, Lorraine Dowen, Mark Fretwell, Phil Goodall and Dennis Platts.
If you are visiting Spa Ponds, or if you live nearby, you will notice that we have been doing some work removing trees along the bridleway. We have been spending funds to make safe old and overhanging trees, after two trees came down in high winds. We have also included removing sycamore as part of our preparations for our Keep the Forest Buzzing project, which will eventually lead to rich swathes of wild flowers and grasses along the bridleway.
UPCOMING FTNCG WORK DAYS
Upcoming FTNCG Meetings and Events
Due to the current national lockdown all FTNCG meetings and events have been put on hold.
If you would like to join the FTNCG mailing list then please email spa.ponds@gmail.com
Spa Ponds Nature Reserve
Local Wildlife Site purchased for the community by FTNCG in May 2014 and maintained by FTNCG volunteers
Free to access and open to the public (walkers, cyclists and horse riders)
Main entrance off Clipstone Drive, opposite White Gates Pub, Forest Town
Medieval ponds with links to the historic Clipstone Park and to King John's Palace in Kings Clipstone
Wildlife includes birds, toads, damselflies and dragonflies
Walking around Spa Ponds:
Donating to FTNCG
Donations to the Forest Town Nature Conservation Group can be made by any of the following means:
Volunteering Opportunities
---
Facebook
FTNCG Contact Details
Phone Shlomo on 01623 640 134
E-mail spa.ponds@gmail.com
You can also contact us via our FTNCG and Spa Ponds Facebook pages