The Forest Town Nature Conservation Group (FTNCG) works to improve nature conservation sites within and around Forest Town, including Spa Ponds and the Rushpool Open Space. Our charitable object is to "promote for the benefit of the public the conservation, protection and improvement of the physical and natural environment in and around Forest Town". The Trustees of the charity are: Shlomo Dowen (Chair), Lorraine Dowen (Vice Chair), Josh Dowen (Treasurer and Secretary), Alan Alberry, Mark Fretwell, Phil Goodall, Samantha Nicholson, and Dennis Platts.
Upcoming FTNCG Work Sessions
Weather permitting, our forthcoming Spa Ponds Volunteer Work Sessions (starting at 10 am) include the following:
We meet at the Clipstone Drive entrance to the Spa Ponds site. We have kindly received permission from the Whitegates Hotel pub (2 Clipstone Road East, NG19 0HS) for volunteers to be able to use their car park for our work sessions.
If you would like to join the FTNCG mailing list then please email spa.ponds@gmail.com and you will then be informed of upcoming work sessions, etc. Being on the mailing list means you will also be informed of any last-minute cancellations due to weather. We also publicise events (and cancellations) via our Facebook.
Our 'Pipes, Paths and Ponds' project has begun
Members and supporters of the Forest Town Nature Conservation Group (FTNCG) are celebrating after being awarded £45,000 in funding from the Severn Trent Community Fund to pay for improvements to the Spa Ponds Nature Reserve.
The work will make the site better for visitors and wildlife by helping prevent pollution from getting into the ponds and by making the footpaths around the ponds easier to use. The work will also involve planting reeds and flowers around the ponds, removing some trees and branches to let more light in, and adding barriers to protect sensitive parts of the site. Some of this work has already begun, and more will take place early in 2023, with further planting in the Spring.
The Severn Trent Community Fund awards grant money to support community wellbeing by investing in people, places and the environment. FTNCG's 'Pipes, Paths, and Ponds' project was backed by the Sherwood Water Catchment Partnership, the Sherwood Landscape Partnership, and the Nottinghamshire Wildlife Trust.
Co-op Member? Make FTNCG your cause!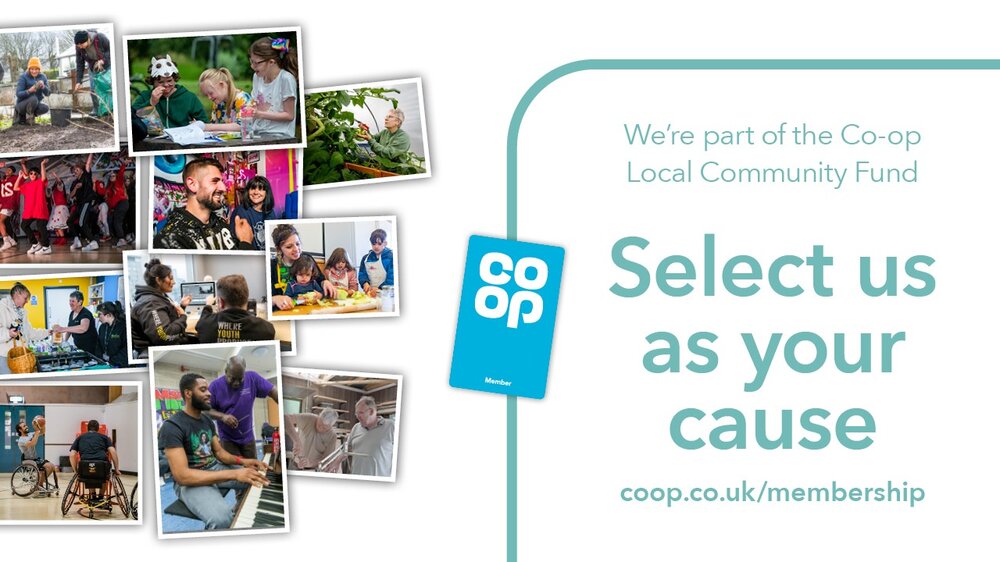 When you buy selected Co-op products and services, 2p for every £1 spent goes into your Co-op membership account, and the Co-op will split the same between like-minded organisations and local causes. The Forest Town Nature Conservation Group is part of the Co-op's Local Community Fund until 21st October 2023. Please visit the FTNCG Cause page to make us your designated local cause.
Spa Ponds Nature Reserve
Walking around Spa Ponds:
Donating to FTNCG
Donations to the Forest Town Nature Conservation Group can be made by any of the following means:
Volunteering Opportunities
FTNCG Members and Supporters are asked to help by:
FTNCG Forms and documents
Click here for third-party websites and documents of interest to FTNCG members and supporters (including a list of FTNCG affiliations)
---
Facebook
FTNCG Contact Details