Period: 1983-1984
The subsidence
The two pond structure from 1835 remained largely unchanged for decades, but all this changed due to mining-related subsidence in 1983. Fortunately, Spa Ponds was not closed like the Flood Dykes but was instead restored and reconstructed. However, rather than simply re-instating the previous two pond structure the site was converted into its modern four pond system. The ponds were made to be at different elevations so that water fell from the south-most pond going north before ultimately feeding into the River Maun. The sluice gates were not replicated in the reconstruction.
Photos of the reconstruction effort (1984/85)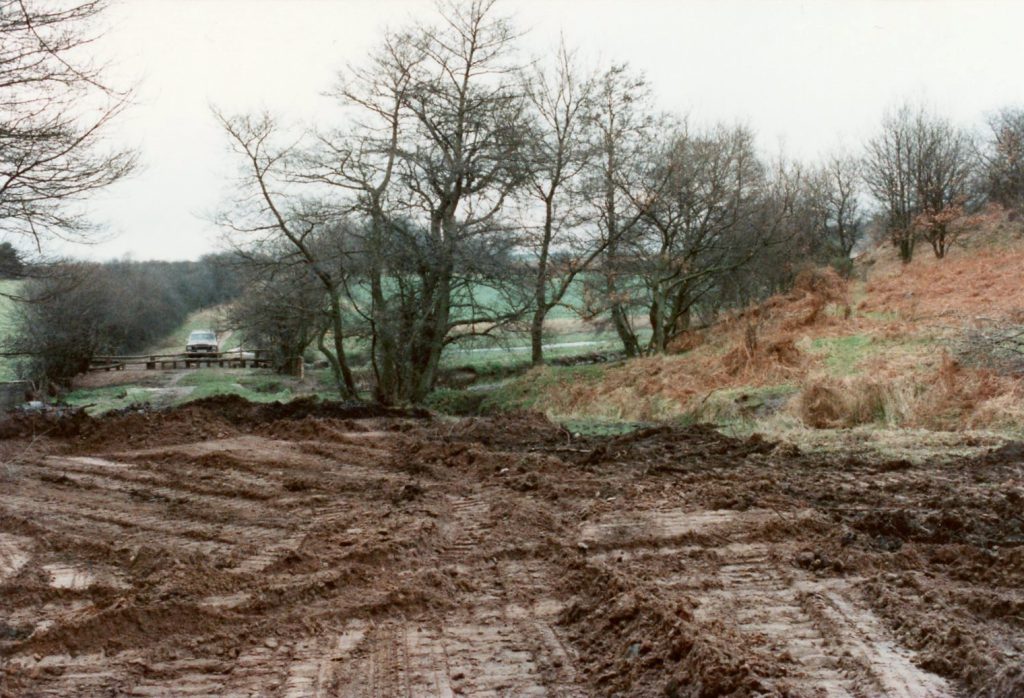 More photographs of this are included as an appendix to the Heritage Management Plan for Spa Ponds.
The Winter 1984 Newsletter
Extract from Notts Wildlife Trust's 1984 Newsletter, which was based on work by Tony Barton.
The full newsletter is longer, and includes Manpower Services Commission team from Thoresby Street, Mansfield for the work they put in. According to a Parliamentary answer from November 1984 the Mansfield branch of the UK Government's scheme had 30 training places at the time.
---
History of Spa Ponds:
Notes, sources and further reading: